Let me help you find the perfect home!
Buying a home is the most exciting, important and rewarding purchase many of us will make in our lives. But the process can often seem confusing and unfamiliar, especially for first-time home buyers. As your REALTOR®, I will ensure you understand each step so that the experience is as effortless as possible. Each transaction is unique, and as my client, you will have the experience and expertise of hundreds of transactions at your fingertips. From our first consultation, you can rest easy knowing that I will be advocating, negotiating and fighting for you all the way to the closing table.
Services For Buyers
All home buyers receive access to the following services.
MLS Home Search
Search for the perfect home using my custom home search tool, updated daily with current home listings.  Create custom searches, save properties and rate your favorites!
Email Drips
Never miss an opportunity! Along with my personal email drips and daily hunts for off-market options, you can save custom searches and receive email alerts in your inbox!
Off-Market Homes
Stay in the know! I will leverage my extensive REALTOR® relationship network to find pre-list homes for sale before they become available on the public market.
Market Analysis
Before making an offer, I will conduct a comparative market analysis (CMA) to help you understand your market and make the strongest offer possible.
Expert Negotiation
Your best interest is my top priority.  I will negotiate on your behalf to achieve the most favorable terms possible.
Contract To Close
My team handles the entire buying process from contract to close, ensuring your experience is as stress-free as possible.
Vendor Network
Feel confident in your transaction by leveraging my network of preferred lenders, title companies and contractors.
Document E-Sign
I leverage e-sign technology so that you receive documents immediately. Sign documents with a click wherever you are!
Real People. Real Results.
"Newsflash! Buying a home in Nashville is not easy right now! But I would not have wanted to have anyone else guide me through the process but Sara and Juliana. They were unbelievably accessible, by text, by phone, and to help me visit homes as quickly as possible. I was picky, and they were happy to do as many visits as I needed, as well as seek out the kinds of homes I was looking for. Their Nashville experience & expertise meant that they made fantastic "estimates" on what a house would sell for, what a house was really worth, what offer might get the seller's attention, and when was the right time to walk away. When I found the place I wanted, they gave me great negotiating advice, and I got the house. Thanks to Sara and Juliana, I'm home sweet home, right where I want to be, in Nashville!"
Nashville Homeowner
"I'm a touring musician and with Juliana's tremendous help I bought my house in Nashville while on a 6 week national tour. This would not have been possible had I not had her expert guidance, great attitude, and work ethic. After finding the right home, Juliana was able to negotiate a better price and we closed without a hitch while I was still on tour in Canada! I'm so happy I found her and I would recommend her to anyone, especially anyone in the freelance community. She understands how we work and she will guide you along accordingly. Glad to have Juliana as a new friend in the Nashville community!"
Nashville Homeowner
"We had a fantastic experience working with Juliana and MW Real Estate. She did a great job from the first time we met until the deal was done. Her knowledge of our market, neighborhood, trends, negotiation skills, staging and professionalism that she brought to the table is absolutely top notch. From the moment we decided to list our house with her we never had to worry about a thing and any time we thought we had a question it was answered before we could even ask. Juliana is on top of everything from start to finish which made it easily one of the best business transactions we have experienced during our time in Nashville. As someone who has sold multiple homes in Nashville this is the realtor you want working with you weather your buying or selling."
Brentwood Homeowner
"Juliana was on the ball from the beginning. She was knowledgeable about the neighborhood and about market trends that might affect my purchase. She was patient with my decision making process but went full speed ahead as soon as it was time. She responded immediately to any questions and provided me real time updates as the process went along. In terms of negotiation, she was firm and pushed hard for everything I wanted. The seller accepted nearly all of our terms. Her process for document review was clear, easy and electronic. Aside from her real estate prowess, Juliana is charming as a person. She has an engaging sense of humor, is a great listener, and treats you like a close friend. I HIGHLY RECOMMEND HER!"
East Nashville Homeowner
"My husband and I were first-time homebuyers needing a lot of guidance and immediately upon meeting with Juliana, we felt fully confident that she would help us find the perfect home. She leveraged her network to send us houses before they went on the market and was always very responsive to us throughout the process. We were blown away by her knowledge of the industry! She truly is an expert. Within 1 month, we were under contract with our dream house! There isn't another person in the world I would recommend over her, she truly is the best!"
East Nashville Homeowner
"In the Nashville real estate landscape that requires it, Juliana delivers. She reliably got us the showings we needed quickly, and we didn't feel pressured into buying something that wasn't right. She has extensive knowledge of the Nashville real estate market and the skills that helped us close on a great home!"
Nashville Homeowner
"Working with Juliana was such a breeze. From our initial connection, Juliana immediately reached out to me to understand my wants and needs. But she took it even a step further and got to know me as a person. I recommend her to anyone looking for an informed, reliable Realtor. She is extremely knowledgeable and responds promptly. She is such a treasure, always transparent about the integrity of a situation, anything from pricing a home's value to her gut feeling on timing. If you're looking for a Realtor® that knows the area, that's seasoned, and a true professional, you won't be disappointed."
East Nashville Homeowner
The Buying Process
As your REALTOR®, I will guide you through each step of the home purchase process.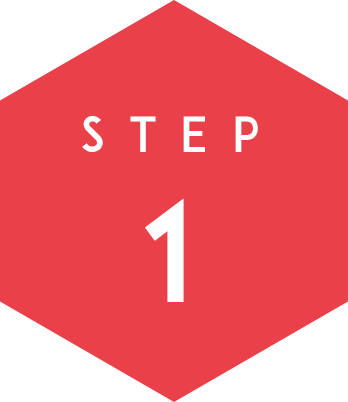 Buyer Consultation
Every transaction begins with a personal consultation. We will review your home purchase goals and establish a strategy for finding your perfect home. If you have a home to sell, we will simultaneously strategize our timing on when to list your home in order to buy. This is a delicate balance, but one I am certainly used to!
Loan Pre-approval
Should you choose, I will help connect you with a lender that can facilitate a pre-approval letter. Obtaining pre-approval in advance will save time by allowing your lender access to information required to secure a mortgage loan. The pre-approval letter will strengthen your offer and allow the seller to see that you are already approved with a bank.
The Home Search
Its time to find your dream home!  Use the property search tools on my website to find your perfect home and create automatic email drips to receive property notifications delivered right to your inbox!  I will also search for homes on your behalf, including leveraging my extensive network of REALTOR® relationships to find off-market options that are not yet public.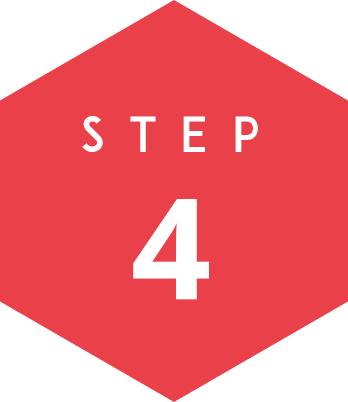 Property Showings
As you find homes you like, I will schedule personal showing tours and set up times for us to see the properties in person. Walking through different homes and different layouts together will help me nail down what your real "must have's" are in your next home!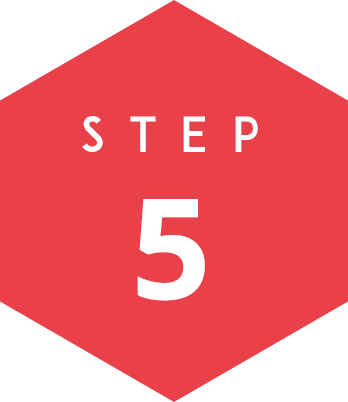 Making an Offer
I will conduct a comparative market analysis (CMA) and advise you on making the strongest offer possible. After establishing the terms, I will construct the formal offer, and we will review all of the terms over the phone so that you are fully aware and comfortable with what you are signing. You will electronically sign all of the documents and with your approval, I will submit your offer to the listing agent and/or sellers.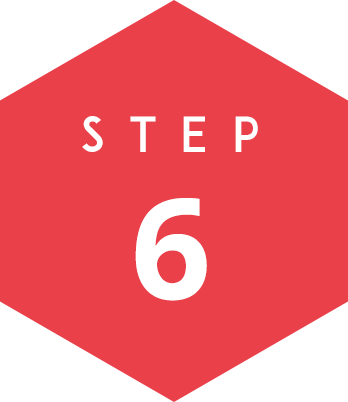 Offer Response
When submitting an offer, we will establish a deadline for the seller to respond.  The seller can respond to your offer by accepting the terms as-is, countering with modified terms, or by rejecting the offer.  Once the terms have been negotiated and are acceptable to both parties, the contract will be bound, and you will be officially under contract on your next home!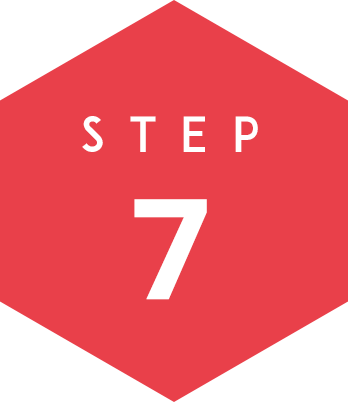 Loan Application
Once under contract, it's time to formally apply for your mortgage loan. You can work with the lender of your choice, or leverage one of our preferred vendors.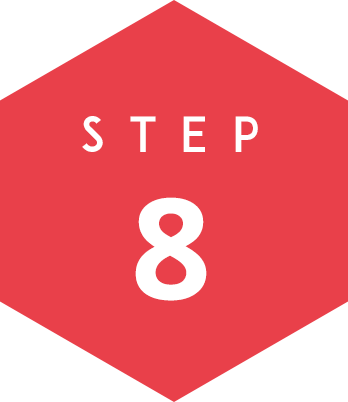 Inspection & Resolution
My team will schedule a professional inspection of the home. Once the results are received, we will enter the resolution period where we can negotiate any repairs needed. During this resolution period, the contract may be amended to guarantee any repairs needed or credits from the seller.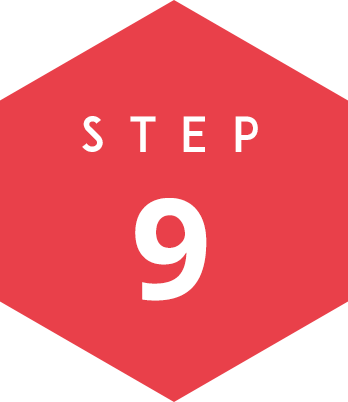 Appraisal
Once you feel confident that you want to move forward with the home after the inspection findings, I will instruct your lender to order a professional appraisal of the home. If the home does not appraise for expected value, you will have the option to either renegotiate the contract terms, or terminate the contract.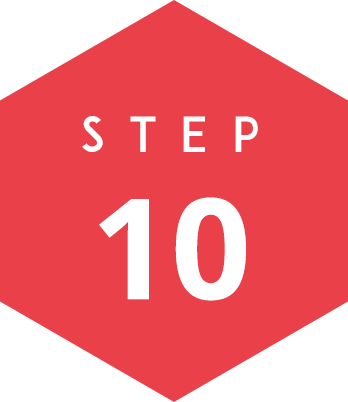 Final Walk Through
I will accompany you on a final walk-through of the home.  This process allows one final opportunity to ensure that all negotiated repairs have been completed and the home is in the same or better condition than it was in when we made the original offer.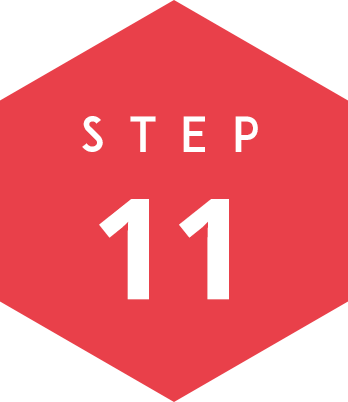 Closing
You lender will confirm that you are clear to close, and I will review and verify that your final Closing Disclosure is correct and that every dollar and credit is getting disbursed appropriately per the terms of our contract! Once complete, you will officially go to the "closing table." It typically takes an hour to sign all of the closing documents. Once these are signed, I have the privilege of giving you your new key, and you'll be ready to move into your new home!